I'm sitting down with International Quilt Museum curator Carolyn Ducey tomorrow (Sunday, January 16) at 3:00 ET to discuss the work and life of feminist quilter, writer, teacher, and fiber artist Jean Ray Laury.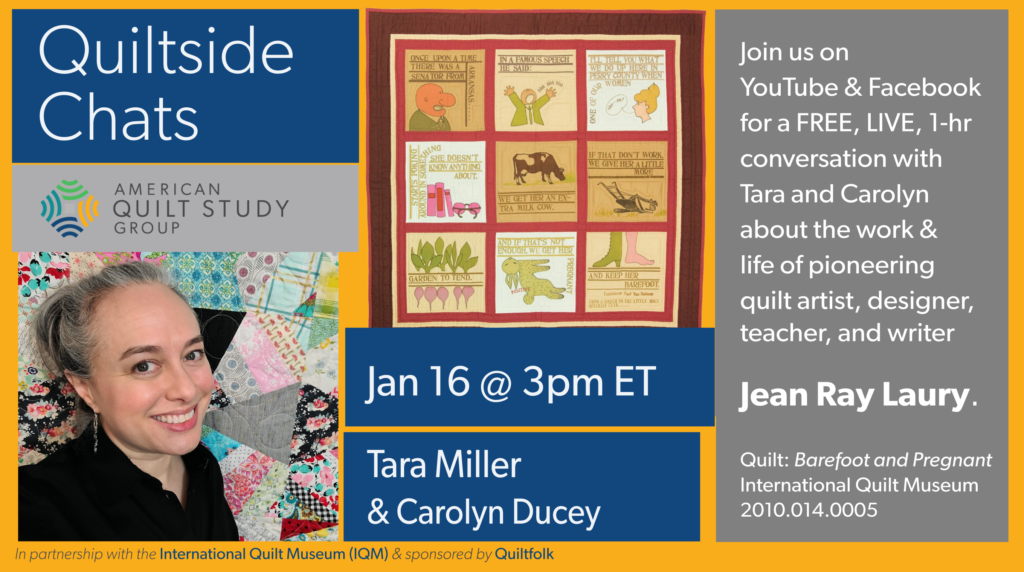 The show is a series hosted by the American Quilt Study Group and sponsored by Quiltfolk.
We're opening the conversation with Barefoot and Pregnant, a quilt made by Jean Ray Laury in 1987.
I hope you'll join us LIVE! Or at least catch it later on YouTube.