Two things I made are in booths at Quilt Market Houston this year! I'm over the moon excited!
It is always a joy to work with Christa Watson. She's really just a super lady. For these pieces, I used her new line called Abstract Garden. I love her saturated colors and the mid-century modern vibe in her geometric prints.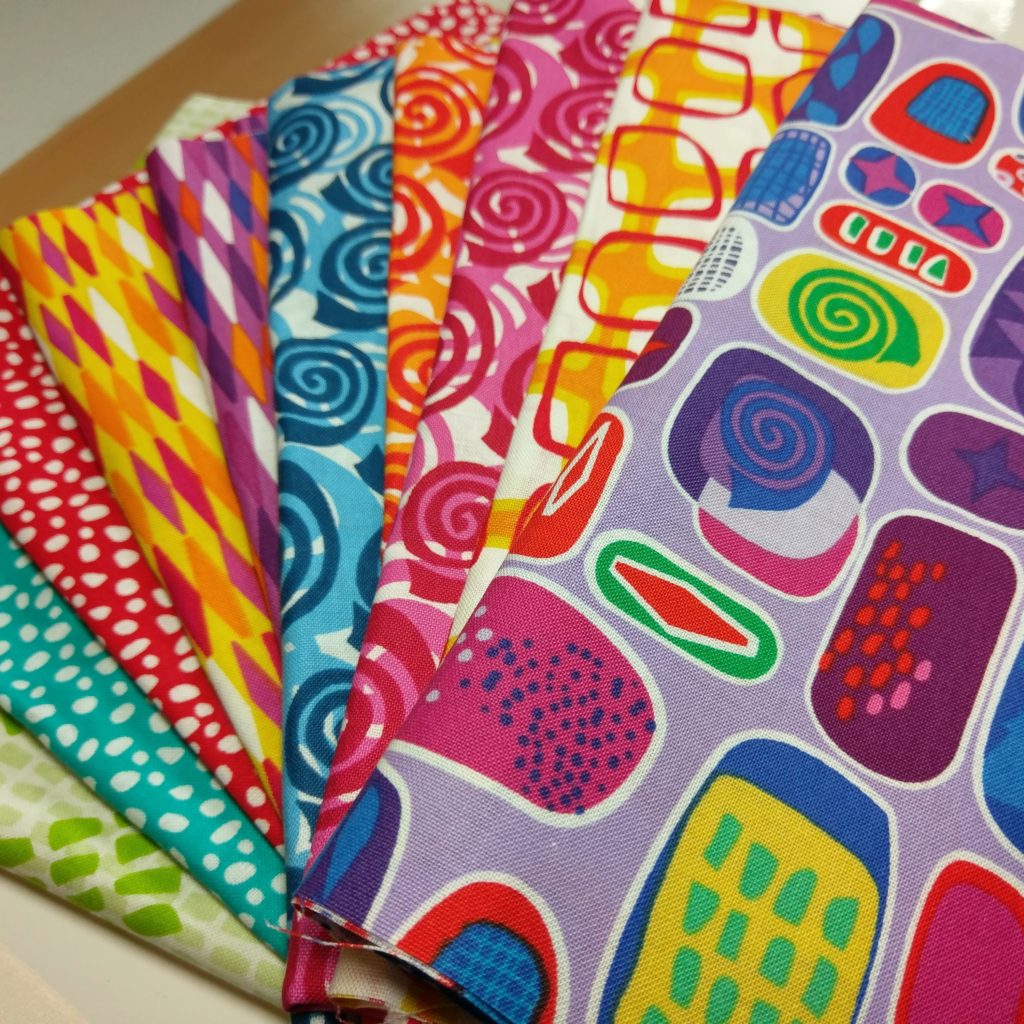 My Mod Garden pillow will be with her in the Benartex Contempo booth (pattern coming soon!). Yo-yos are SO much fun and I'm now totally addicted to making them. They're so easy for a take-a-long project or to do while watching a movie.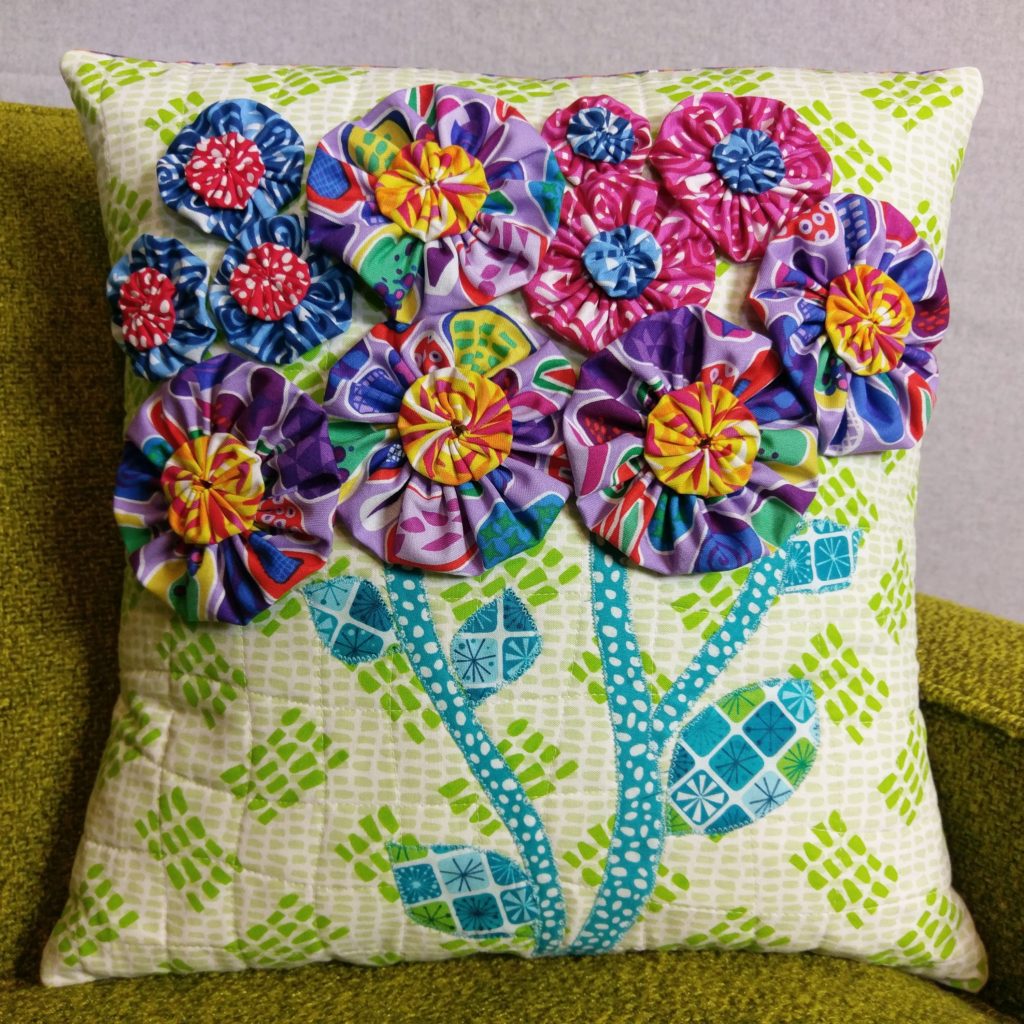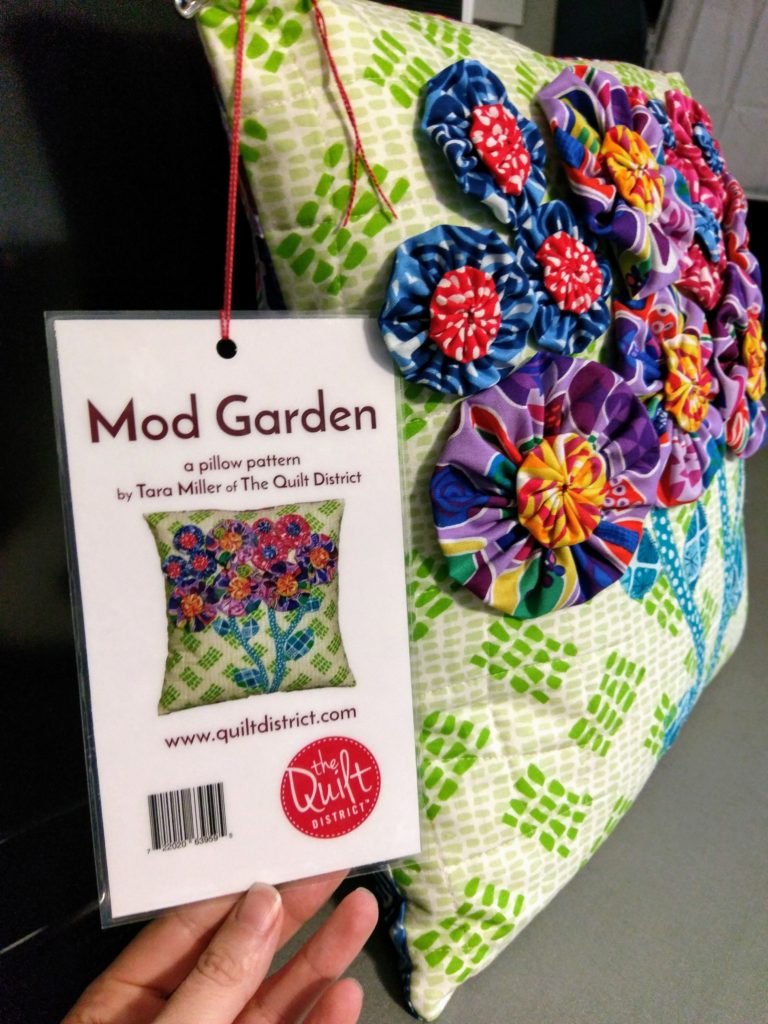 I had enough of her fabric left to make this mini version of my Churned Up quilt pattern that will be in the Hobbs batting booth! I used Hobbs Heirloom 80/20 Fusible for this one. It made basting SO stupid easy. I can't wait to use it again. Seriously, smooth out the layers and iron. Bam! Basted!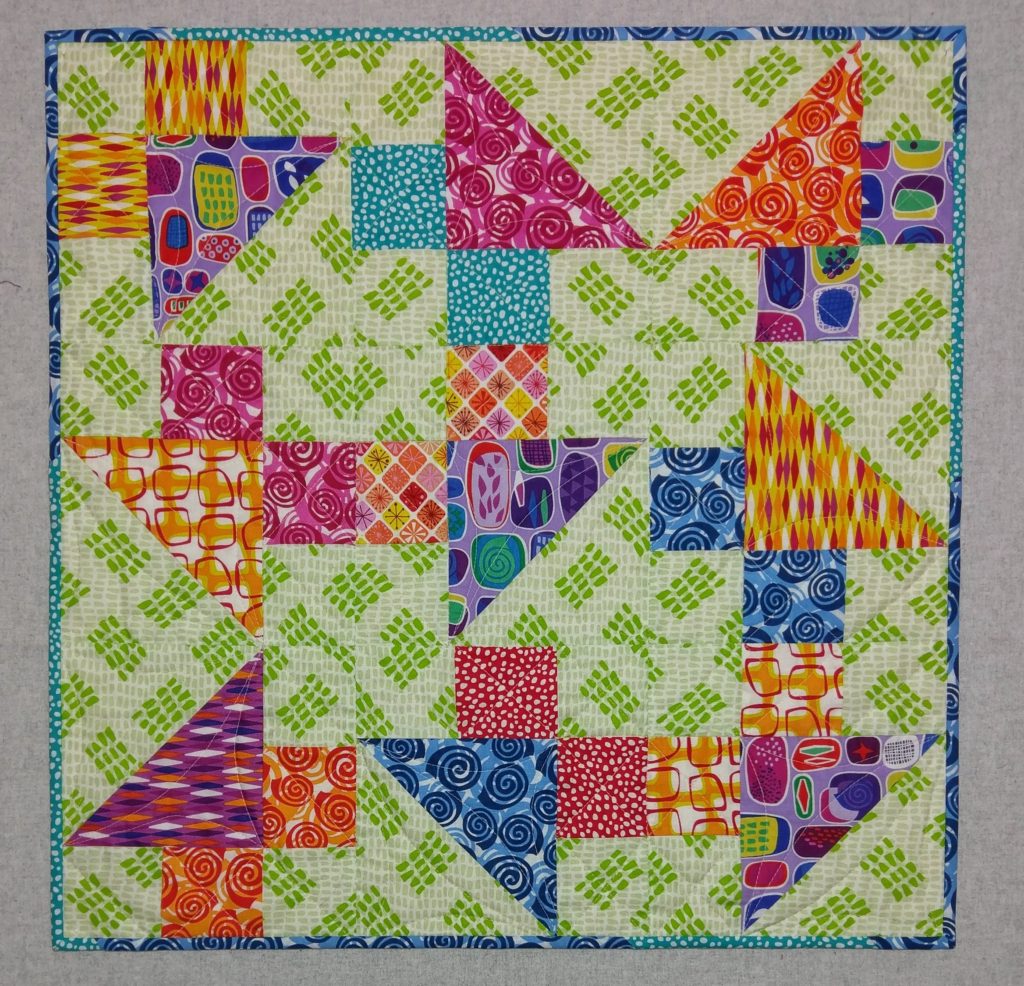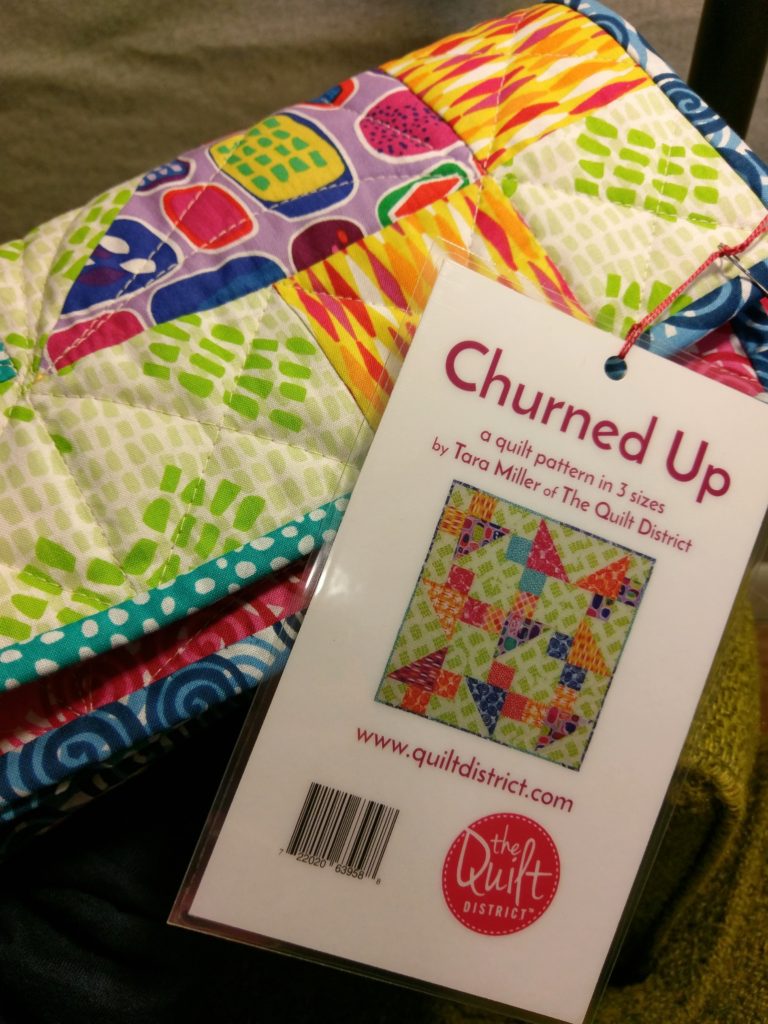 That 80/20 fusible really gave a nice texture, too. A bit more depth than 100% cotton and I really dig it.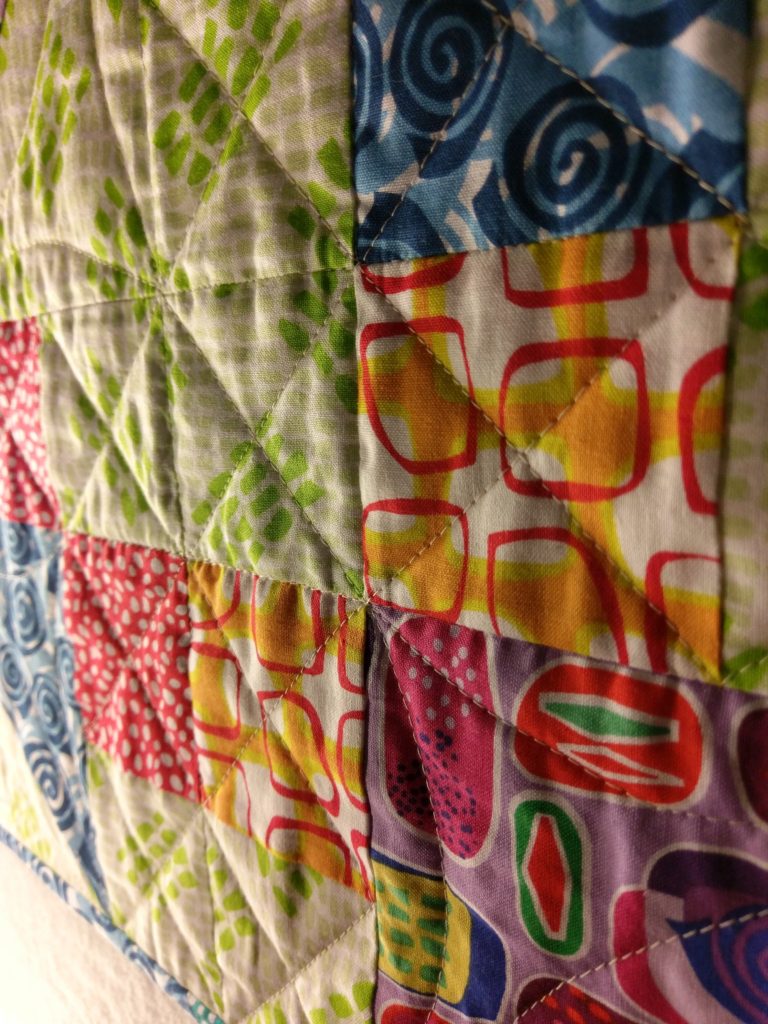 And though I won't be at Market this year, I will be at Festival!!! You can find me at the Just Wanna Quilt booth (#254 in Hall C) on November 8th, 9th, and 10th! We're doing giveaways! We have a sofa to rest your tired feet! Come by and sign our inscription quilt!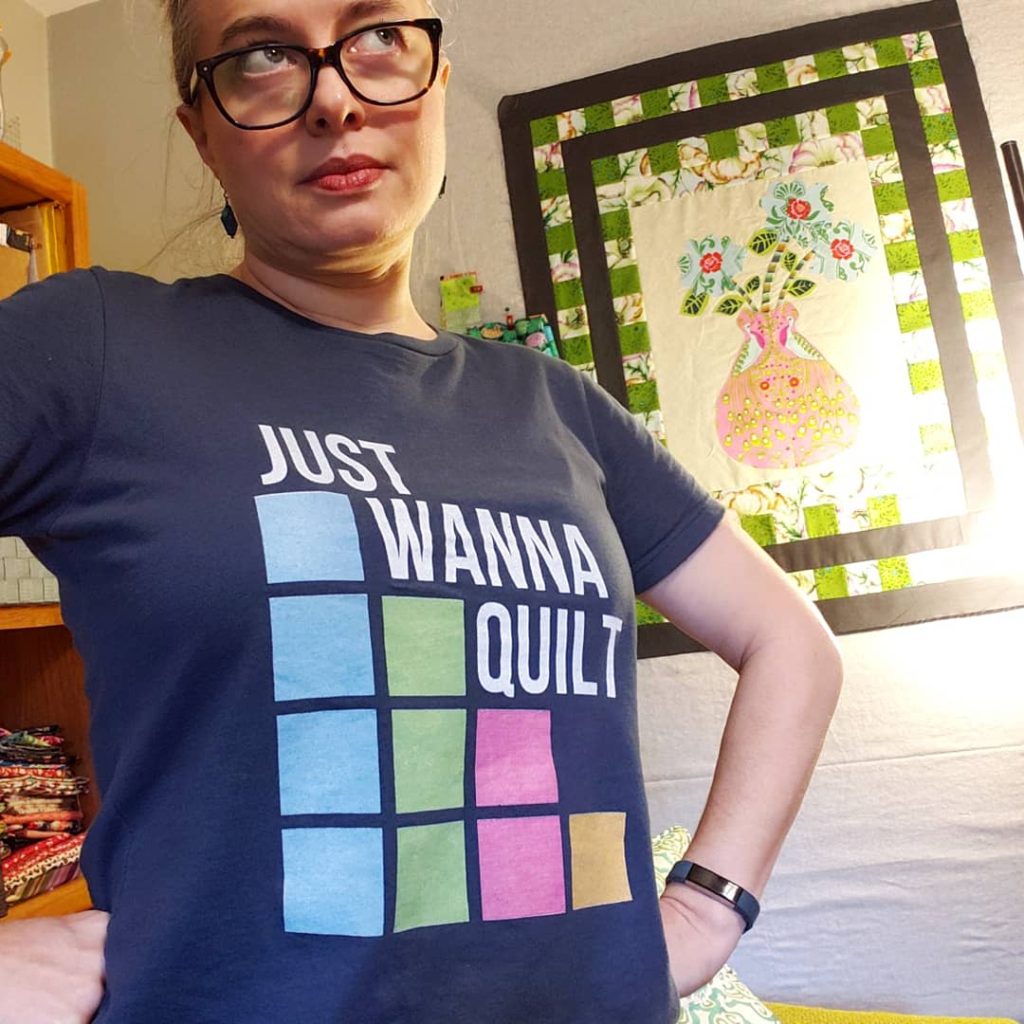 Upcoming Events
I'm speaking at the 7:00 pm Cherokee Rose Quilters Guild meeting at Sutton Hall in Douglasville, Georgia on Thursday, November 15th. I'd love to see you there! The theme of my trunk show and talk is Quilting with the Fire of My Foremothers. Doors open at 6:30.
On Wednesday, January 2nd, I'm giving that presentation to the Georgia Friendship Quilters Guild at the Freeman Poole Senior Center in Smyrna, Georgia. Meeting starts at 9:30 am (yes, in the morning!)
I'm having wrist surgery on December 7th, so I have LOADS of sewing to finish up before I'm a one-handed lefty for a few weeks! It's just a ganglion cyst, but I'm right handed and this blasted thing has been aggravating and painful for over a year and half and I've had E-nough!
xoxo,
~ Tara