I ADORE vintage quilts. This quilt made by Eveler Blankenship begged me to make her again. It's a controlled riot of scraps and strings and bits.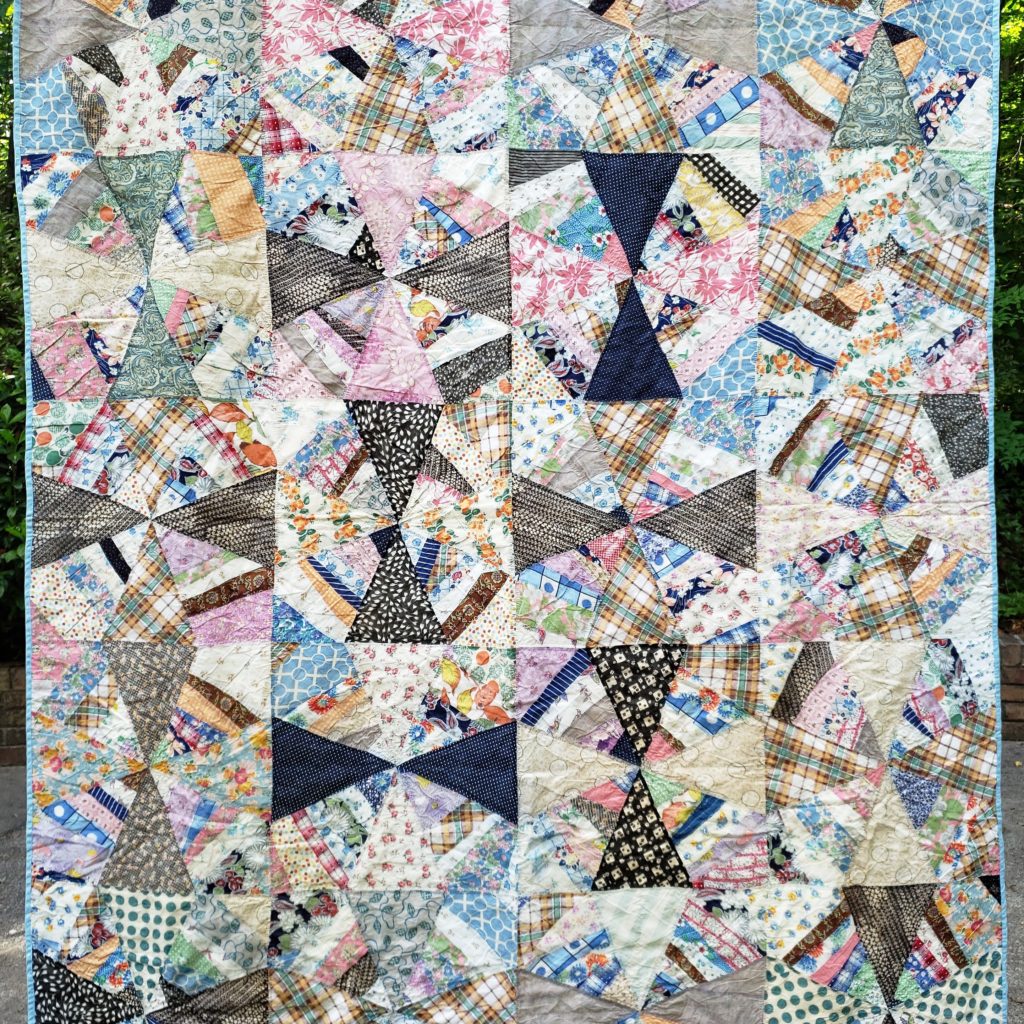 Here's my version just before I finished putting her together (please excuse the night time studio lighting):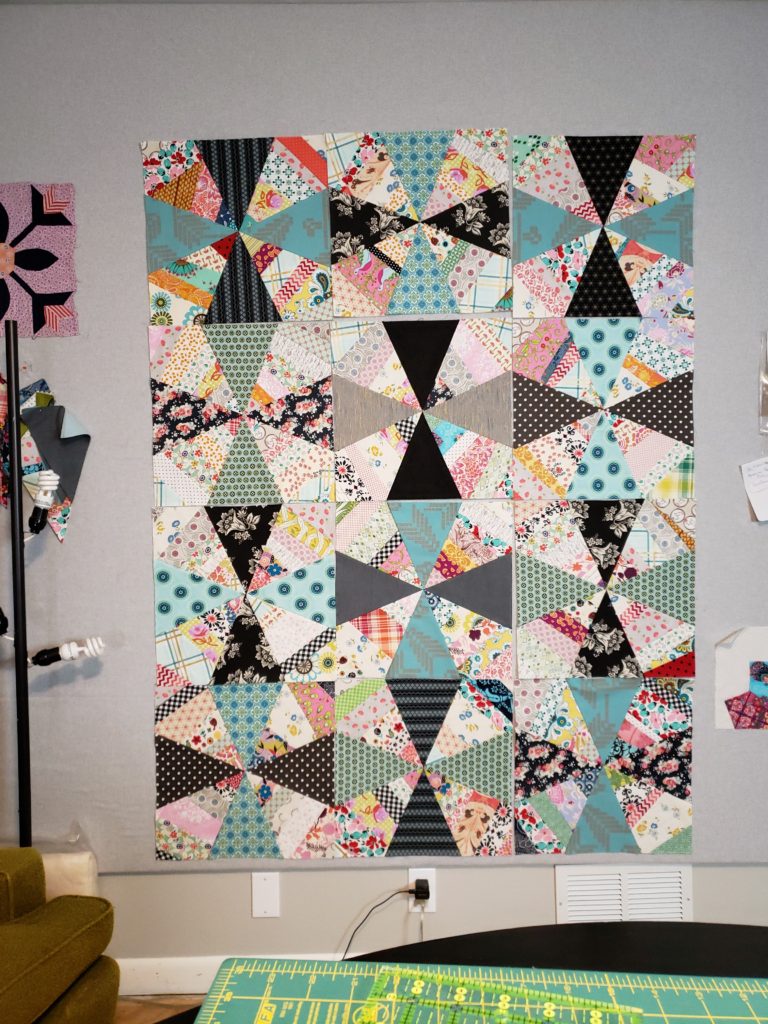 We had a fabulous time making The Evie in my June 22nd class at the Sewing Doc!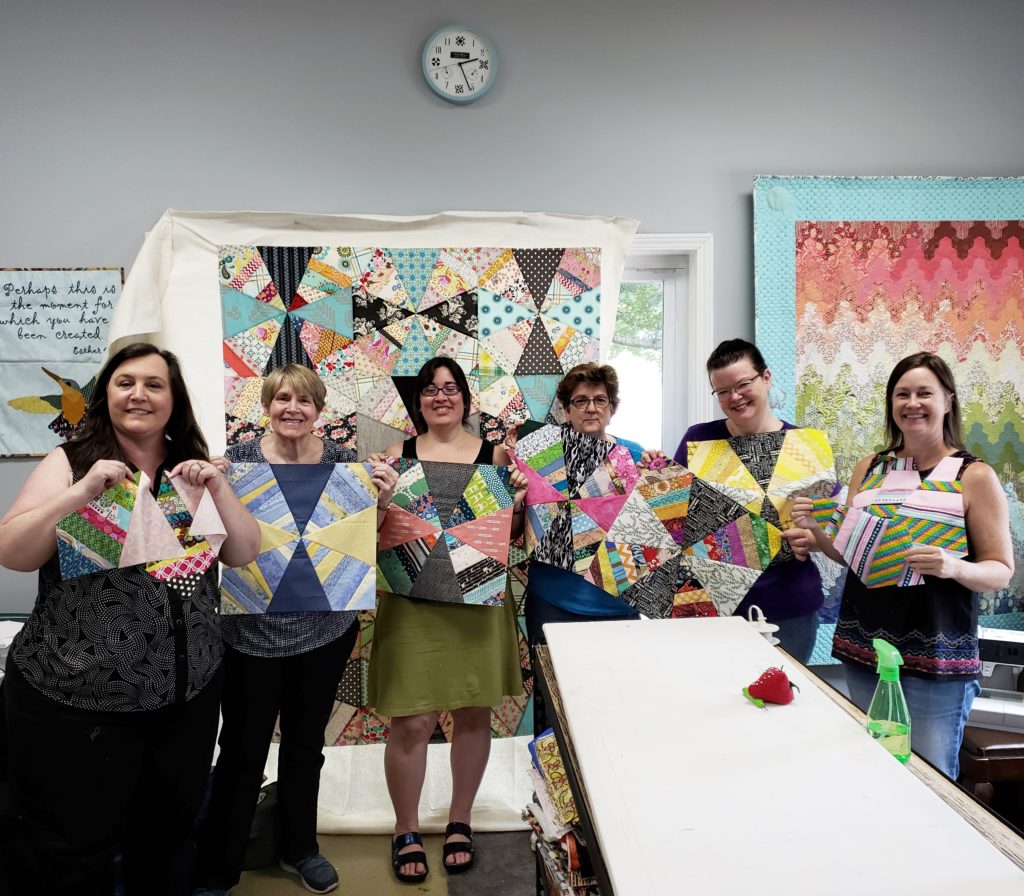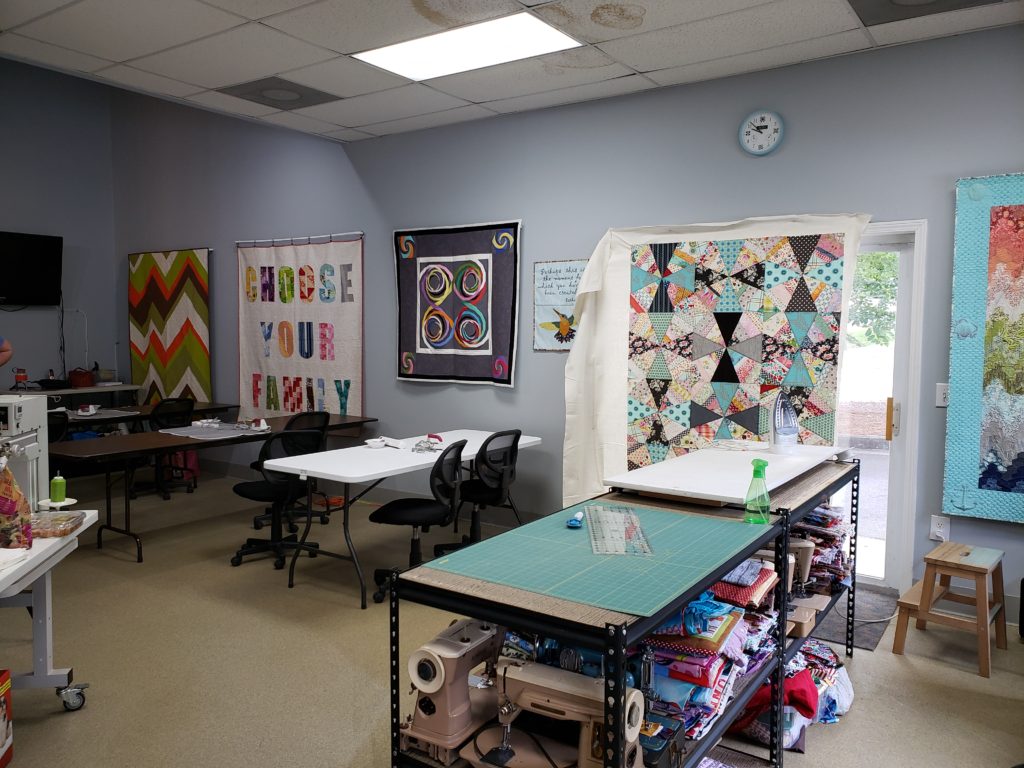 My friend Pam Cobb of The Stitch TV Show joined us and made these lovelies! (Check out The Stitch on YouTube!!)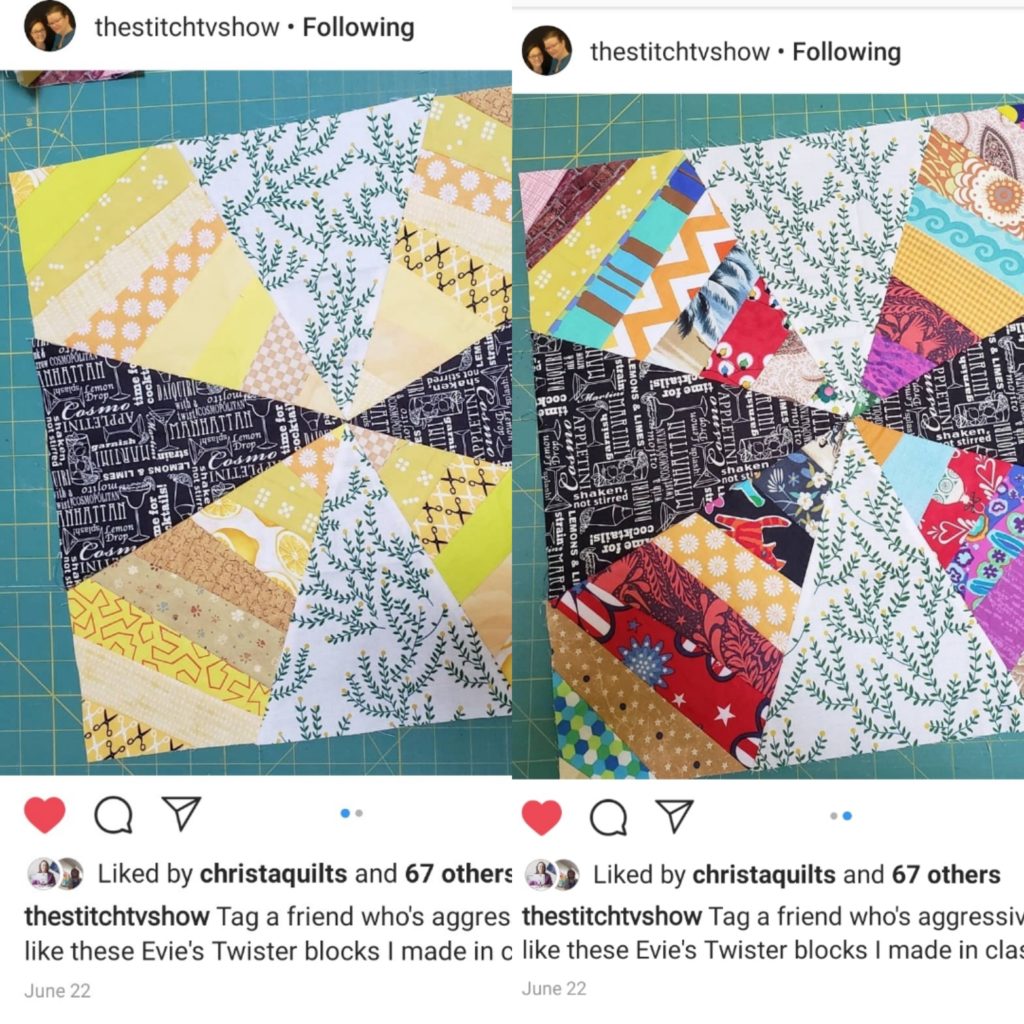 We're doing it again on August 18th. Sign up to come sew The Evie with me!
Hope to see you soon!
xoxo
~Tara