2023 Atlanta Quilt Study Symposium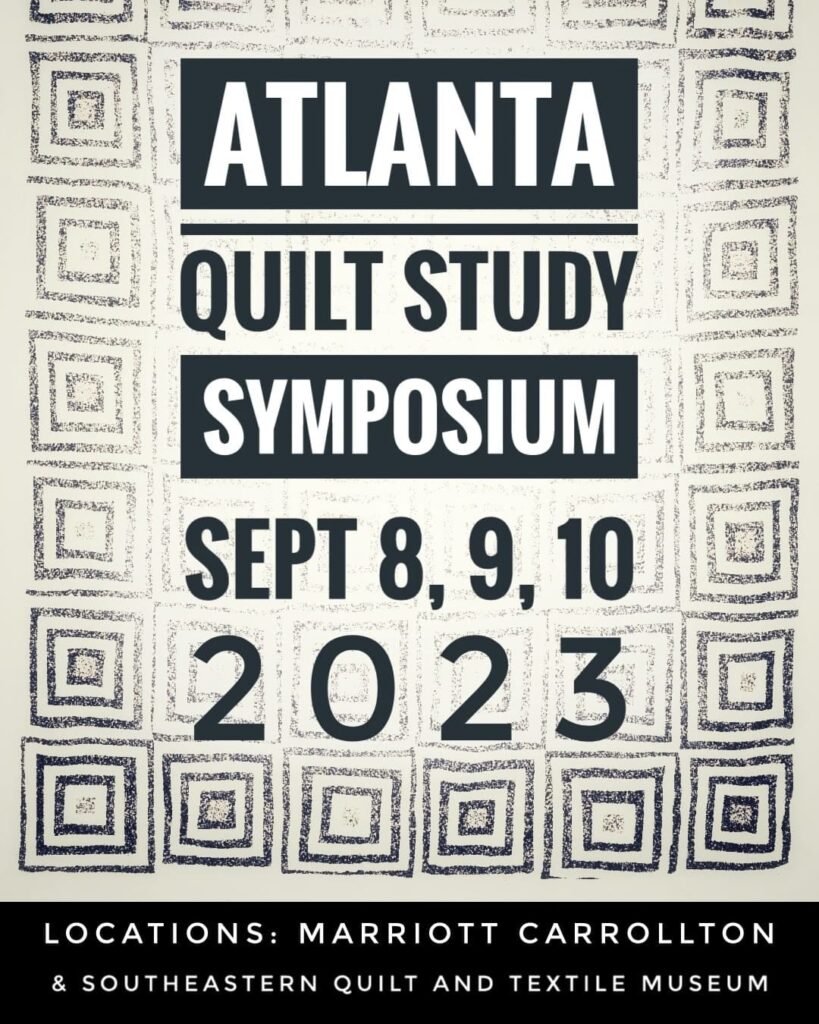 What will we do?
We'll meet in Carrollton, GA (just west of Atlanta).
Throughout the weekend, we'll enjoy 3 lectures, 2 bed turnings (show & tells of quilts), and a workshop with a pattern inspired by an antique quilt in my collection.
A portion of the event will be held at the Southeastern Quilt and Textile Museum, where we'll have the privilege of a private viewing and discussion of antique and vintage quilts in their collection.
Lecture 1: Centennial Quilts and Fabrics with Cindy Stuart, independent historian and appraiser.
Cindy will show us some special quilts that were made for the 1876 Centennial celebration. She'll teach us about the many fabrics that were created especially for the Centennial, and we'll also look at reproduction fabrics that have been produced in recent years. Cindy will have centennial quilts and fabrics from her collection on hand for us to examine. If you have any centennial quilts or fabrics in your own collection, please bring those to share.
Lecture 2: Abstract Design in American Quilts with Tara Miller (me, your host!).
While many events and movements of the late 1960s into the 1970s were at play in resurrecting quilt making, one event had the most significant global impact on our perception of The Quilt. The Abstract Design in American Quilts at the Whitney Museum of American Art in the summer of 1971 catapulted the patchwork quilt into our global consciousness unlike anything had done before. We'll dive into the origins of the Whitney show and examine its uncompromising impact on quilts and quiltmaking.
Lecture 3: To be determined (I've invited a fantastic speaker, but it isn't final yet.)
Workshop: Mohawk Trail & Big Stitch Quilting with Tara Miller
We'll recreate this antique wool quilt from my collection, with the option to piece or foundation piece the segments. We'll also do some Big Stitch quilting (and free ourselves from our own pesky perfectionisms).
We'll have a block of rooms available at the Marriott in downtown Carrollton (no link yet, stay tuned!).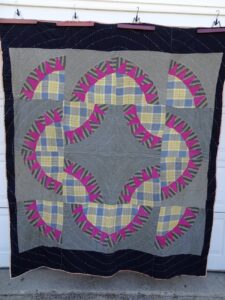 c 1920 Mohawk Trail, wool
T. Miller Collection