The Atlanta Quilt Study Group is beyond excited to be hosting our First Annual Atlanta Quilt Study Symposium this September 27, 28, and 29, 2019!!!
** REGISTRATION OPENS JUNE 1st! **
A total of 3 days of immersion in the study of antique and vintage quilts.
A rare opportunity to bring your own antique or vintage quilt treasures and learn more about them from experts in the field!
2 days of quilt study, show and tell, and lectures from two prominent speakers:
A third day of quilt study and sewing inspired by an antique crazy quilt with Tara Miller of The Quilt District.
The joy of bonding with your quilt community tribe.
We're meeting at Hotel Indigo Atlanta – Vinings! It's a lovely venue that embraces the history of the Vinings area… and it's easy to get to (i.e., minimal traffic hassle). The Public House, a full service restaurant and bar, is on site. We'll have a block of double rooms available at a special rate ($139) so you can bunk up with a quilty buddy and stay put all weekend!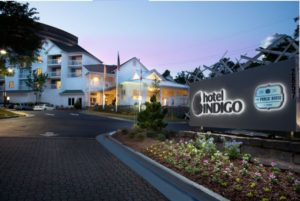 Watch our Facebook and Instagram pages to stay tuned in!