Confession Number Two
I shop the fabric sales. With very few exceptions.
Quilting can be a really expensive endeavor. Gone are the days when buying fabric and making your own thing was cheaper than a ready made something (shirt, blanket, quilt, whatever). In fact, that table has flipped completely.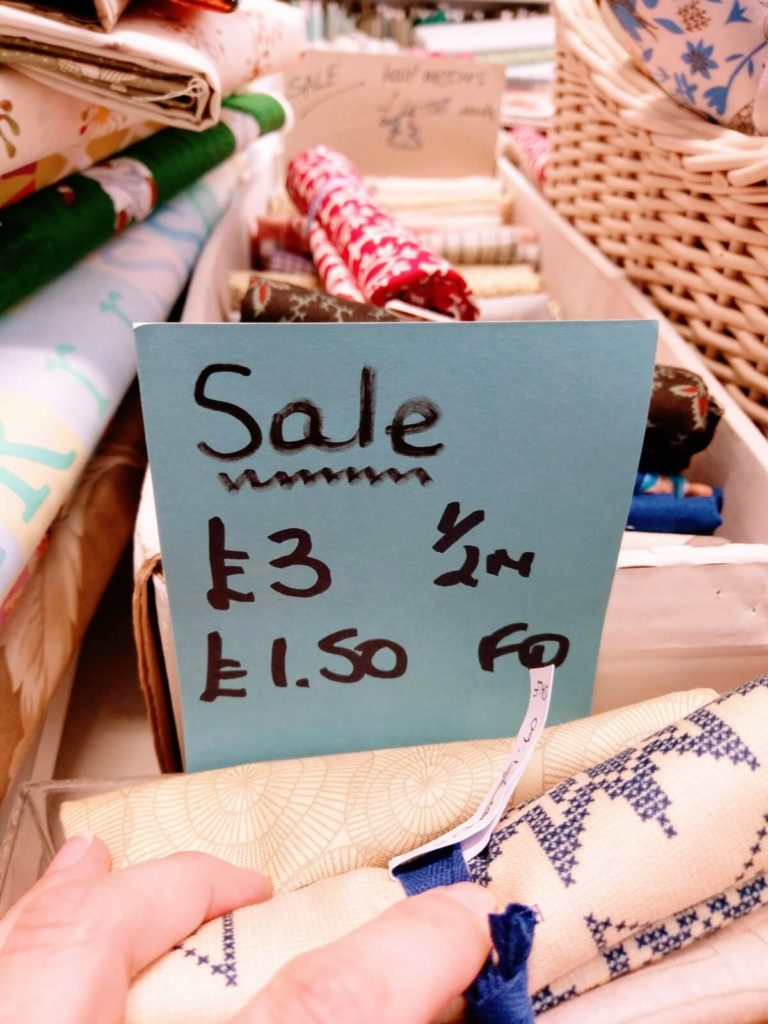 I shop the sales on clothes, shoes, vacations, and food. I clip grocery coupons. Some of my favorite clothes came from thrift shops. Why should fabric all of a sudden make me act like Mama Moneybags when I'm not?
I believe quilting belongs to everyone, and I don't like seeing folks practically priced out of the world of quilting because they can't spend as much on a yard of fabric as they make an hour. And I really don't like that some folks get all bent about people looking for a bargain. I think that is bullshit, frankly. It automatically cuts some folks out of the picture. I can't get on board with that. The quilt industry needs different price points to thrive. It needs sales to purge the glut of fabric that comes through the channels every year. There is some beautiful fabric coming out every few months, but I'll be damned if I'm spending $12 a yard for it. You can carry on and do you however you want. I'll be over here looking for my price breaks.
Sew Alongs
Speaking of budgets…. Seth Hackler, fearless leader of the Facebook group Quilting on a Budget is running a sew along for my Churned Up pattern! He's officially kicking it off Monday, 9/10. I'm curating a bundle for a giveaway, too! (that's just fancy talk that means I'm hand picking some fabrics.) Is there a coupon code for the pattern? OF COURSE there is. You'll find it in the announcements in the group.
The Border Quilt Quilt Along hosted by Jen Shaffer of Patterns by Jen starts next week on September 12th! Grab your copy of her Border Quilt pattern and join in!
Upcoming Events
I'm speaking at the 7:00 pm Cherokee Rose Quilters Guild meeting at Sutton Hall in Douglasville, Georgia on Thursday, November 15th. I'd love to see you there! The theme of my trunk show and talk is Quilting with the Fire of My Foremothers. Doors open at 6:30.
Catch me hanging out in the Just Wanna Quilt booth at Quilt Festival Houston in November! If you're attending Festival, tap me on the shoulder and say hello!
xoxo,
~ Tara